Used Boats: Travel Lift:
291
Adverts Displaying:
1
-
10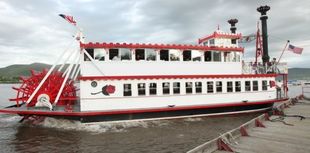 1984 78' x 26' x 4' New Orleans Style Stern Wheeler Passenger Vessel and Business Certified for 149 passengers + 25 crew & staff Built by Freeport Shipbuilding Gross tonnage: 80 tons Net tonnage: 55 tons Twin 6 cyl B Cummins - 185 hp ea (2) 30 KW generator sets Top deck: Has a classy bar that seats 28. Tables and chairs on each side seat 40. In the dance area there is room for tables to seat 30. Main deck: Tables on main deck can accommodate 94. Outside seating area for 40. Washrooms Elegant bar Many updates have been made by present ow...
read more
Year:
1984
Length:
78'
Location:
New York USA
Price:
$1,200,000

View Details
2000 29'11 x 10'7 Aluminum Z-Drive Tug Price: $55,000 CDN This revamped former Coast Guard buoy tender needs some finishing off: interior work, windows, steering setup Draft 2.5′ GRT: 9.99 Powered by John Deere, 150hp, 1800 hrs Olympia transmission, model 120 24″, 4 blade prop Winches: (2) Pullmaster, 500 lb Rugged push knees Fuel capacity: 100 gal Electric and manual bilge pumps Built by Metal Works Ltd, Bay Roberts, Newfoundland Location: East Coast of Canada...
read more
Year:
2000
Length:
29' 11"
Location:
Newfoundland Canada
Price:
$55,000

View Details

19'6 x 6'6 Aluminum Work Boat •Price: $10,000 CDN •Bottom 3/16″, Sides 1/8″ •Located near Port Dover, Ontario File Ref W2385...
read more
Year:
2019
Length:
19' 6"
Location:
Ontario Canada
Price:
$10,000

View Details
24′ x 8′ Steel Work Boat w/ Trailer •Price: $6,300 CDN •Comes with tandem trailer •Comes with 175hp Yamaha •Located near Port Dover, Ontario File Ref W2384...
read more
Year:
2018
Length:
24'
Location:
Ontario Canada
Price:
$6,300

View Details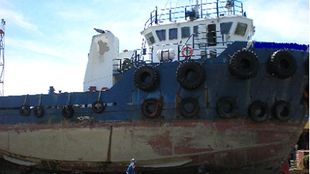 2006 30.20m x 8.60m x 3.60m 28BP Tugboat Classification : NK Class Construction : ABS Grade A mild steel Port of Registry : Sarawak, Malaysia Year Built : 2006 Gross Tonnage : 269 tons Net Tonnage : 81 tons Length, overall : 30.20 meter Beam, MLD : 8.60 meter Depth MLD : 4.30 meter Draft : 3.60 meter Compliment : 12 men Main Engine ...
read more
Length:
30.20m
Location:
Malaysia
Price:
$1,580,000

View Details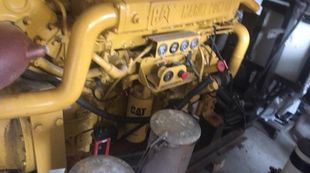 2006 CAT Marine C12 Engines (2) •345 hp •New Engines with 28 hours on them, keel cooled •Price: $30,000 USD Each •Located in New York State File E2720...
read more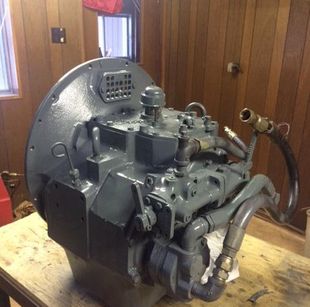 MG 509 3:1 OVERHAULED $12,500 CDN, EXCHANGE REQUIRED REF EG2243...
read more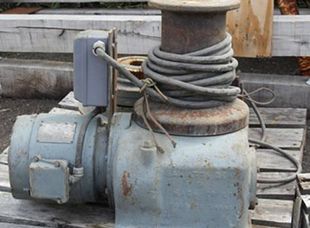 Hamilton Gear Works Capstan - 6000 SLP c/w On/Off control 3 hp 550v Located in Montreal, Quebec Price: $2,000 fob Montreal, Quebec Reference No. WH2096...
read more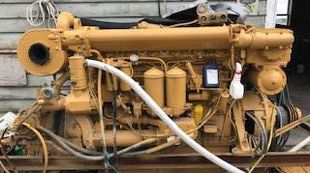 CAT Marine Engine •Price $39,000 CDN •1200 hours (original not rebuilt) •400 hp @ 1800 rpm •3:1 ratio •Twin end front end •Manual clutch •Removed from a small tug •Located in: Nova Scotia...
read more
(2) CAT 3612 Marine Propulsion Engines 4600 bhp @ 750 to 1000 rpm Running on blended fuel Complete engines less fuel injectors Include miscellaneous spare parts These are still in the ship and were running in December 2014. Owner is looking for best offer in the next month or so. Two engines available Located in southern Ontario Price: Best offer Reference No. E2689...
read more